Career opportunities in Finance
Finance as a career option is a very wide term. The financial services industry, as well as financial disciplines common to all industries focusing on the financial services industry, as the compensation structures are much more generous than in other sectors of the economy.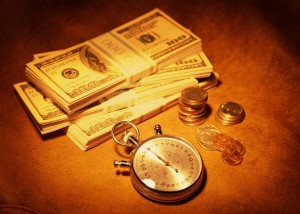 Compared to other industries, the financial industry tends to place less weight on seniority in judging the readiness of employees for advancement. High performers can move ahead regardless of age so working in financial services can be particularly attractive for ambitious young people
Students should look at when contemplating a career in finance as a high degree of multitasking is expected from employees by financial services. A finance career is usually opted by individuals who possess strong analytical, quantitative, communication and IT skills.
Most companies seek graduates who have the following skills such as Strong work ethics, excellent written and verbal communication skills and ability to work in a team.
As the finance function is a necessity in every industry, countless finance career opportunities come up from time to time. There are many job opportunities in this field including corporate finance, financial planning, investment banking, insurance and real estate. There are two basic career paths in finance:
Managerial finance: In this career path, one would be managing the finance function for businesses in the manufacturing and trade industries.
Financial services: If you choose a career in the financial services industry, you would be involved in the creation and sale of financial products or services, such as securities, bonds and insurance.
Financial managers are the people responsible for overseeing and maintaining the financial strategy and history of a company, they use historical data in their decision making.
A financial adviser will deal with clients, as their job mostly includes assessing their current investments and trying to build their portfolios.
The qualification required to acquire career in finance is Master of Business Administration (MBA).Besides, there are executive MBA (Finance) programmes offered by some institutes which require a minimum years of experience.
MBA (Finance) graduates can be employed in public and private sector as a finance controller, treasurer and finance officer, credit manager, cash manager and risk and insurance manager. Finance graduates are concerned primarily with financial management.
And finance graduates who are interested in security analysis and investment portfolio management should first acquire some experience, preferably in a financial institution or sales before they consider positions.
A finance graduate with accounting and computer knowledge will have unlimited job opportunities.
The pay scale may go up depending upon qualifications, ability and experience of the person concerned.